2018 Audi A6 – price, specs and release date
Audi's A6 brings the fight to the BMW 5 Series with a high-tech interior, self-driving features and a frugal range of engines...
On sale June 2018 Price from £38,000 (est)
Let's imagine you're looking for a new luxury car. You've done well for yourself, so in front of you lies the BMW 5 Series, Mercedes-Benz E-Class, Jaguar XF and Audi's A6.
Oh, yes, these are all very good choices. The 5 Series, you remember, was our Car of the Year in 2017, while the XF and E-Class triumph in terms of driver involvement and comfort respectively. And the A6 is… well, the A6 is rather old hat. It sits in this line-up like an abacus in an Apple store. In this company, it's simply outclassed, and buyers know it; for all the A6s sold in Europe in 2017, BMW sold almost half as many 5 Series' on top.
The time is right, then, for a new A6. And Audi's bringing the big guns.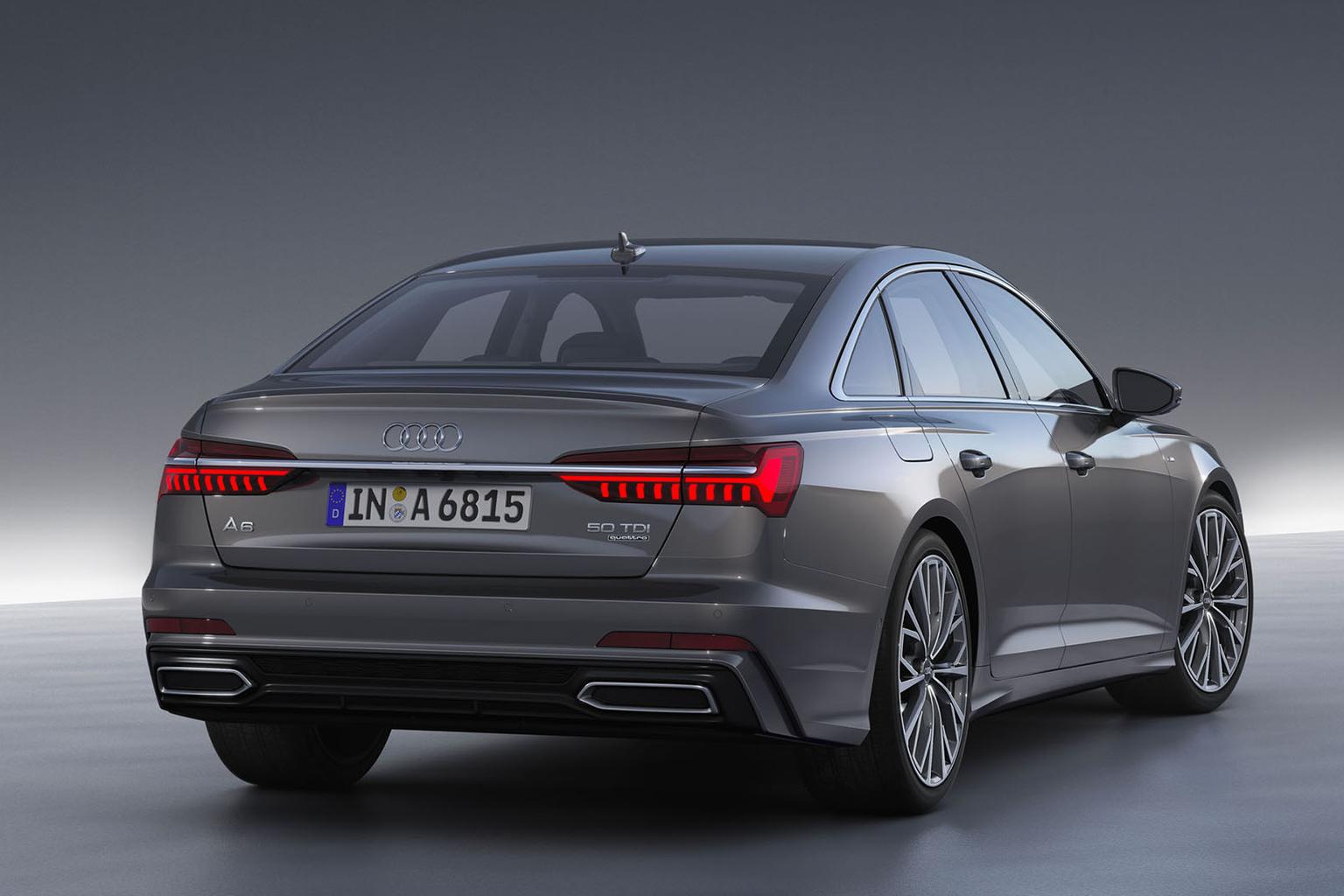 2018 Audi A6 features
This fifth-generation A6 is longer, wider and slightly taller than the car it replaces. Its styling closely resembles that of the latest A8 and A7, with a large front grille, swept-back LED headlights and large air intakes in its front bumpers designed to give the car a sporting look.
As with the latest A8, the A6's rear wheels are able to steer slightly to make the car feel more agile and improve manoeuvrability in town.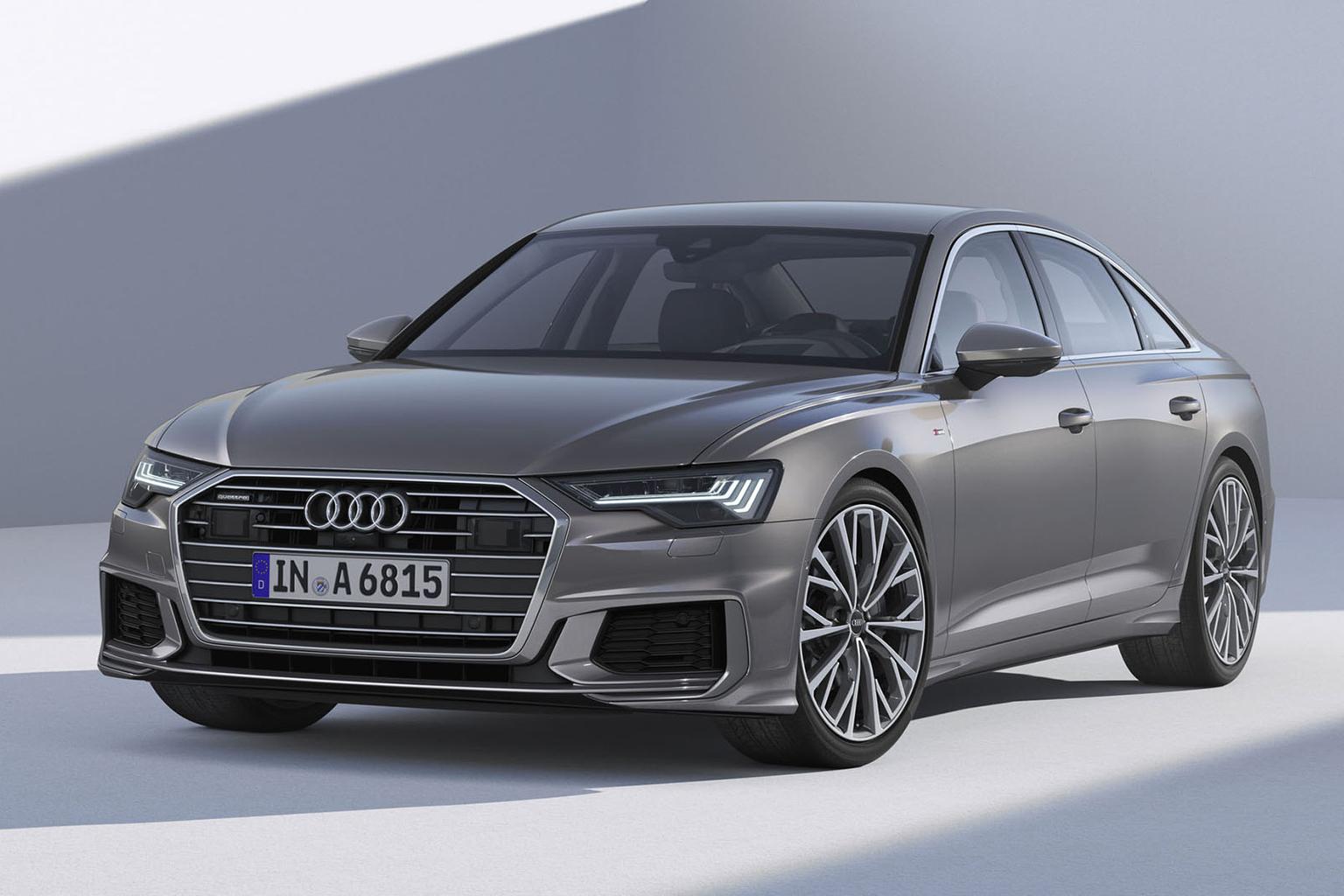 2018 Audi A6 interior
Inside, there are more noticeable changes. The latest A6 borrows the same triple-screen infotainment set-up already in use in the A8 luxury saloon. A 12.3in digital instrument cluster puts information (including the full sat-nav map) directly in front of the driver; of the two 8.6in screens, the top one is given over to Audi's MMI infotainment system, with the other devoted to climate controls. The top screen can be widened to 10.1in via the options list.
Among the MMI system's features is a self-learning function that can suggest alternate routes on your commute, as well as the ability to communicate with other Audis for traffic information.
In addition to claiming improvements in head, shoulder and rear leg room in the latest A6, Audi has also increased the car's boot space to 530 litres – matching that of the 5 Series but still falling short the space offered by the E-Class and XF. The boot's aperture has been widened, though, meaning it will now take two golf bags horizontally.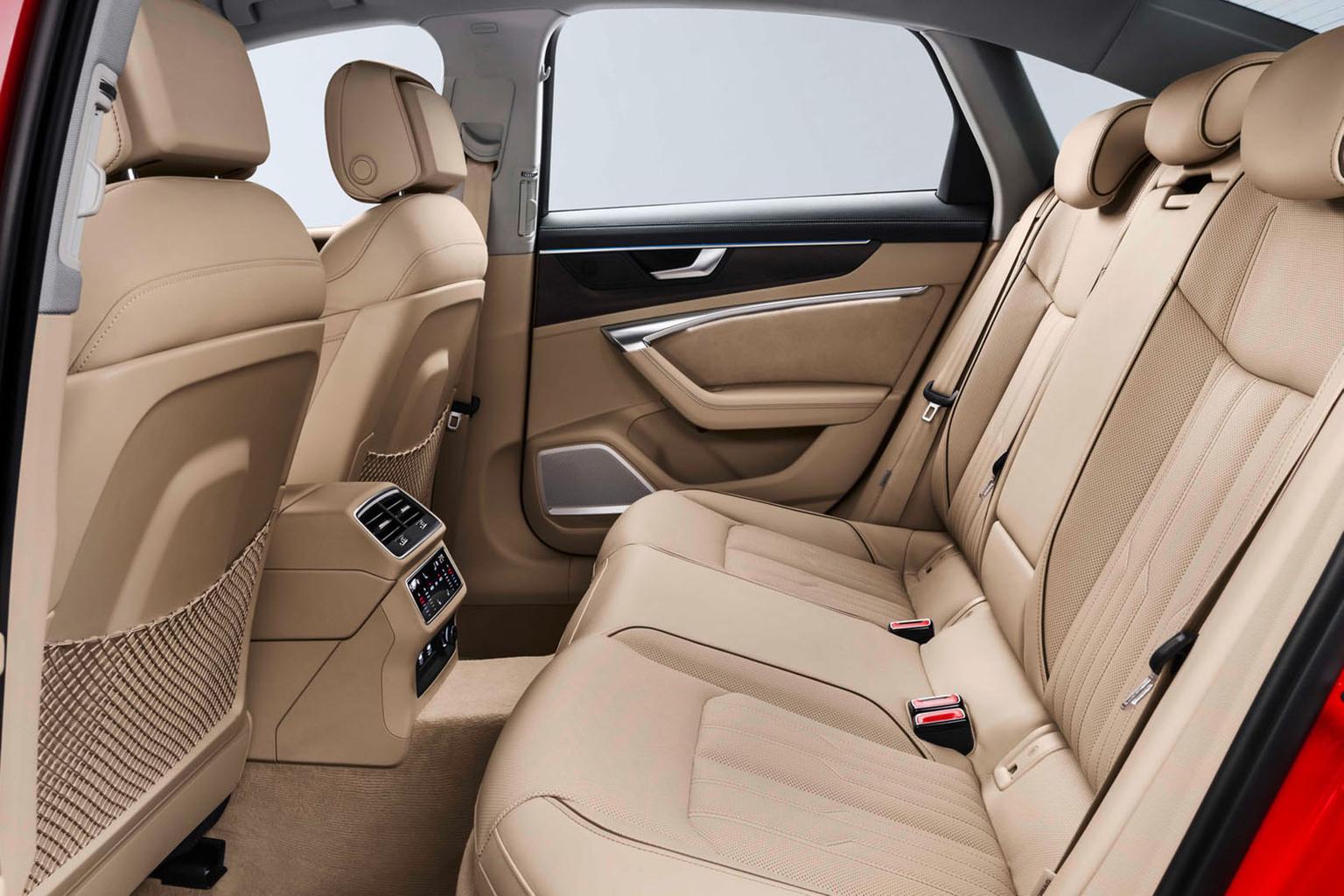 2018 Audi A6 engines
The new A6 will initially be available as a mild hybrid only, meaning it will have a small electric motor as well as a petrol or diesel engine. The electric motor gives you a small boost when you accelerate, helping you get up to motorway speeds or move away from traffic lights faster. At the start of sales, the car will come with either a 3.0-litre V6 petrol or two diesel options: a 2.0 and a 3.0, the latter of which will be offered in two states of tune. Versions of the A6 with a 3.0-litre engine also get Audi's quattro four-wheel drive system.
The 3.0 diesel engine's electric motor can additionally be used to 'cruise' on electric power at 34-99mph. Because of its mild hybrid technology, the new A6 is up to 25kg heavier than its predecessor.
A smaller 2.0-litre petrol will go on sale later in the year to satisfy a growing demand for petrol engines as more buyers ditch diesel cars. While a plug-in hybrid version of the A6 has yet to be announced, Audi officials have confirmed the car can support the technology.
Since less than 5% of A6 buyers chose a manual gearbox on the current car, the new A6 will be available with an automatic gearbox only – not least since Audi says its semi-autonomous technology (such as adaptive cruise control, remote parking and other driver assistance systems) works best with automatics.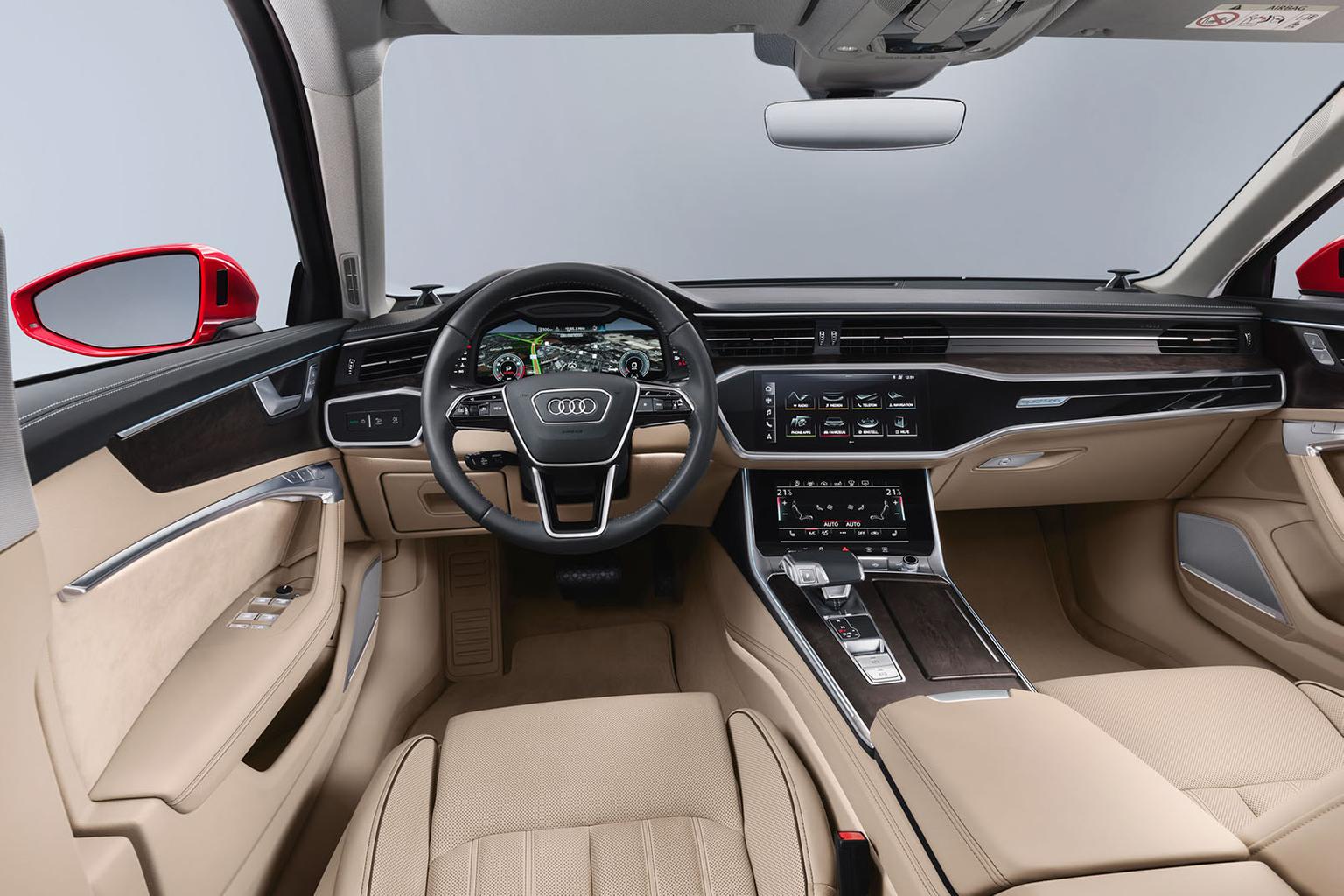 2018 Audi A6 equipment
UK buyers will be able to choose between SE and S line trims, with the former likely to be our recommended choice. Alloy wheels will be offered in sizes ranging from 17in to 21in.
There will be four suspension set-ups. SE models get a standard set-up that's designed to make the car feel more agile, while S line cars get sports suspension that is likely to offer a stiffer ride. Two additional systems – one with adaptive dampers and the other with fully adaptive air suspension – are also available. In the current A6, it's the entry-level SE models that offer the most comfortable ride.
There are 37 driver assistance systems offered on the A6, and these will be bundled into three packages. The most advanced one gives the A6 a self-driving function that means the car can accelerate, brake, steer and change lanes by itself. However, as with the A8, while the technology is available its legal use has yet to be confirmed by the Government.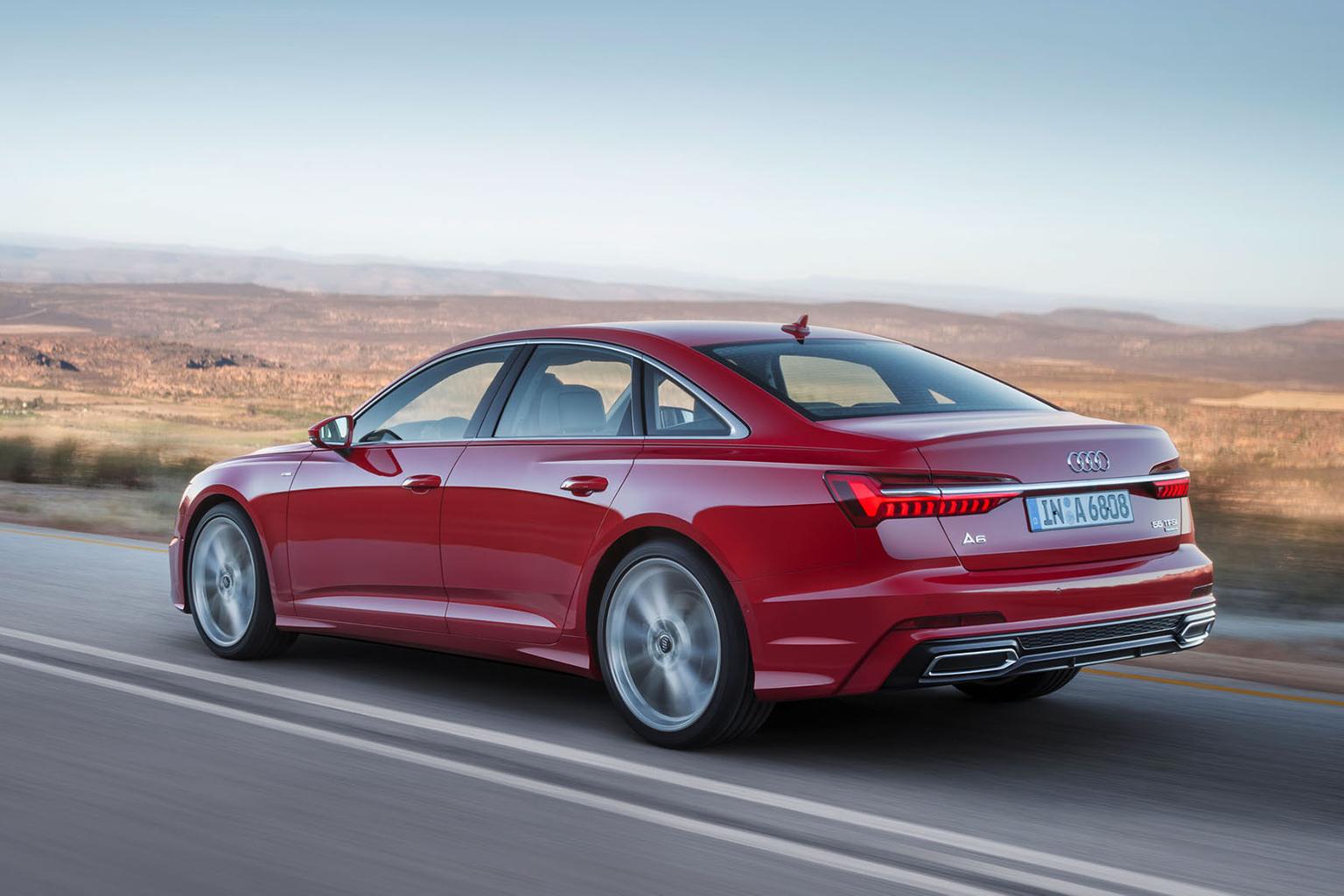 2018 Audi A6 price
With its refreshed styling, bold interior looks, new technology and mild hybrid engine range, the new A6 is expected to cost significantly more than the current car, which carries a price tag of £33,160. With an estimated price of £38,000, though, the new A6 will cost substantially more than its key rivals, although it will be more closely matched when it comes to PCP finance deals.
For buyers seeking to combine the A6's luxury with a more practical shape, they need only wait for the new A6 Avant, which is on course to be revealed later this year. A performance-oriented RS6 is also likely to go on sale, although it has yet to be confirmed.
For all the latest reviews, advice and new car deals, sign up to the Lombardyexperience? newsletter
---
Looking for a luxury car? Buying one need not break the bank, as these used examples all show.
Best used luxury cars for less than £25,000
![](http://whatcar.media/jpg/50/0/0/960/640/0/0/0/0/aspectfit/0/0/0/0/0/0/images/uploads/inline/a80774ada29faf4eb4599df69aae927f5790be51.jpg)
If you're after a premium badge – and if you're spending this sort of money on a used luxury car, there's a good chance that you will be – then you can do no better than a Maserati. As if this striking four-door saloon wasn't rakish enough, there's that famous trident badge and that name so redolent of racing success. Inside, all is wonderful wood and leather interior, and it's packed with all the kit you'll ever want. It sounds nice, too, and if it's not quite as good to drive or as comfortable to be in as it looks, consider the fact that you can buy a clean 2010 example of this Italian thoroughbred, with a mere 25,000 miles on the clock, from a specialist dealer for the price of a new Nissan Qashqai.
We found 2010(10) 4.2, 25,000 miles, full service history, £24,450
Read the used Maserati Quattroporte review
Find a used Maserati Quattroporte in the Lombardyexperience? Classifieds
---
![](http://whatcar.media/jpg/50/0/0/960/640/0/0/0/0/aspectfit/0/0/0/0/0/0/images/uploads/inline/9470c809317c6c27fd9726edfbbb9c4a168b104d.jpg)
Another luxury limo stuffed with tech, the 7 Series has always been one of the best of the breed to drive. You can punt it down a winding road with surprising confidence or cruise down a motorway from the beginning to the end. It's impressively clean and frugal, too, for a car of this size, with our preferred 730d version boasting a six-cylinder diesel engine of unusual refinement. Inside is a spacious and luxurious interior fit for any captain of industry, with plenty of up-to-the-minute kit. With the latest high-tech 7 Series now on the new and used car forecourts, this could well be the time to pick up this model. BMW quality is assured, too.
We found 730d SE, 2015(15), 15,000 miles, full service history, £24,999
Read the used BMW 7 Series review
Find a used BMW 7 Series in the Lombardyexperience? Classifieds
---
![](http://whatcar.media/jpg/50/0/0/960/640/0/0/0/0/aspectfit/0/0/0/0/0/0/images/uploads/inline/04699094fb2fe682d283e3debe5929b789c22c32.jpg)
There are few cars more iconic than the imperious Range Rover. Its very name is now synonymous with on-road luxury and unparalleled off-road ability; a 4x4 as likely to be found on the school run in a posh part of London as it is on a hillside in Wales, and it's a car that you can guarantee will be magnificently competent at both. You sit high, in comfortable seats with room for five, surrounded by wood and leather. It'll cruise quietly down a motorway all day long and the ride is relaxing. The only question mark lies over its build quality – or shortage of it – but if you do end up spending a lot of time on the hard shoulder there's no finer place in which to do it.
We found Range Rover 4.4 TDV8 Vogue, 2012(12), 59,000 miles, full service history, £24,995
Read the used Range Rover review
Find a used Range Rover in the Lombardyexperience? Classifieds