Car tax changes in 2018 – what do I need to know?
The UK's car tax (VED) bandings were given a massive shake-up in April 2017 and they changed again from the start of April 2018. Here, you can check the current car tax rates for all new cars, i...
A radical overhaul of the UK's system for taxing cars, known as Vehicle Excise Duty, or VED came into force from 1 April 2017, making many cars much more expensive to run. Further changes were introduced in the 2017 Autumn Budget.
What happened to car tax in 2018?
From 1 April 2018 the first-year VED tax rate for new diesel cars went up by one band. In addition, the company car tax levied on diesel cars will increase from 3% to 4%.
The new rules only apply to cars, not vans or commercial vehicles, and the extra cost is only payable for models that don't meet the latest Euro 6 emissions standards when tested on the RDE new real-world emissions regime. At present no new diesels conform to the RDE standards, so the extra fee will apply to all new diesels sold. For a Ford Focus diesel with 99g/km CO2 emissions the cost of the first year's tax will rise by £20 to £145 and for a Range Rover Evoque SD4 (153g/km CO2) showroom tax will rise by £315 to £830.
Here are the VED tax rates from April 2018: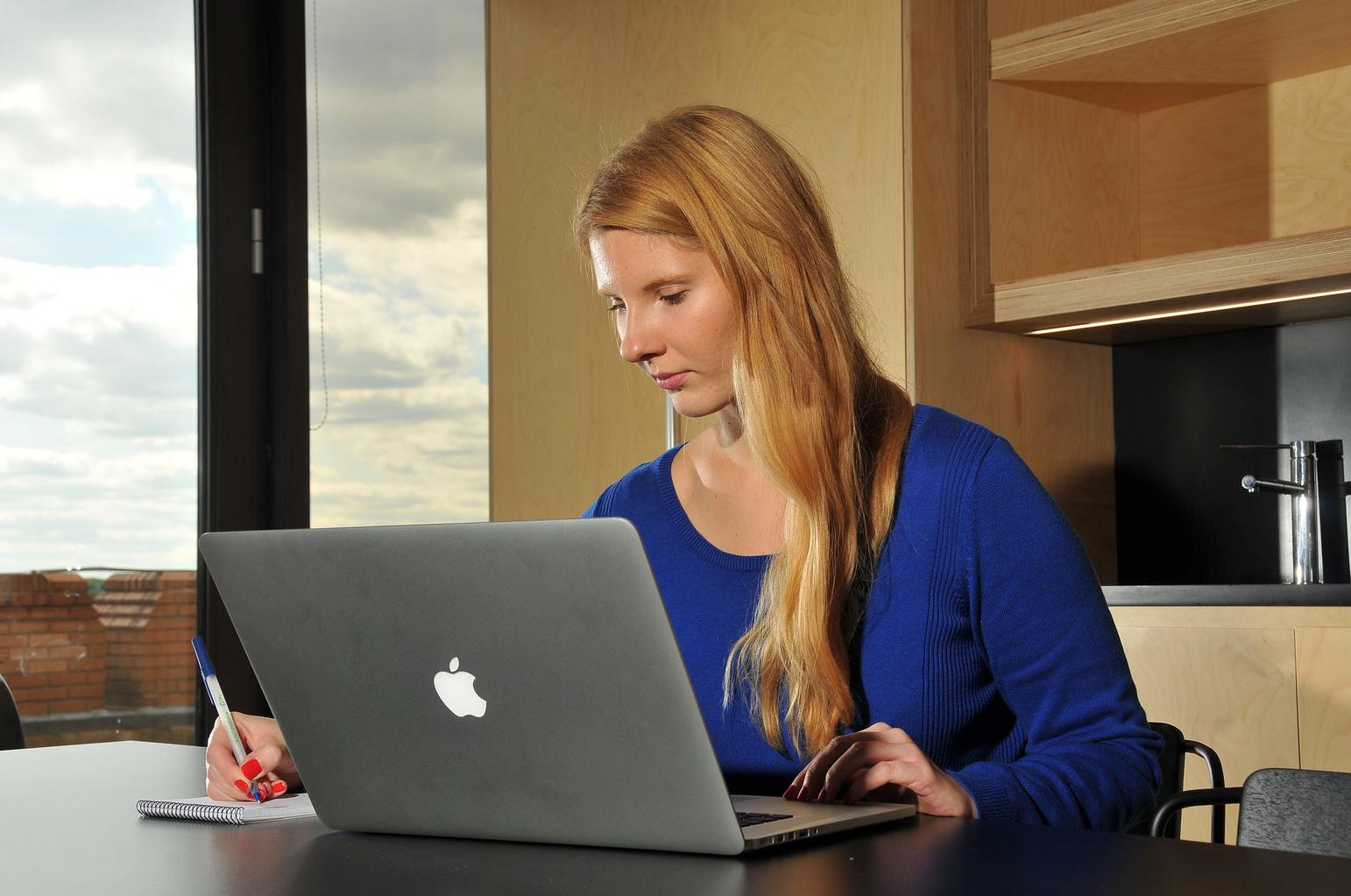 What happened to car tax in 2017?
The benefit of choosing a hybrid vehicle was substantially reduced by the Government from 1 April 2017. New cars were still divided into 13 CO2 bands, which determined how much you paid in the first year of ownership. However, only zero-emission vehicles, such as electric cars, qualify for the lowest band and are therefore tax-free.
From the second year onwards, zero-emission vehicles that cost less than £40,000 new remain free to tax, while a flat rate of £140 a year is payable for petrol and diesel cars that cost less than £40,000, and hybrids cost £130. All cars with a list price of more than £40,000 attract an additional 'Premium' fee of £310 for years two to six of ownership, regardless of their emissions. The DVLA says that a car's list price is the brocuhre price of the car, any extras that have been added, along with VAT, delivery charges and pre-delivery inspection charges.
This means that electric cars costing more than £40,000 are no longer the tax-busting option they used to be.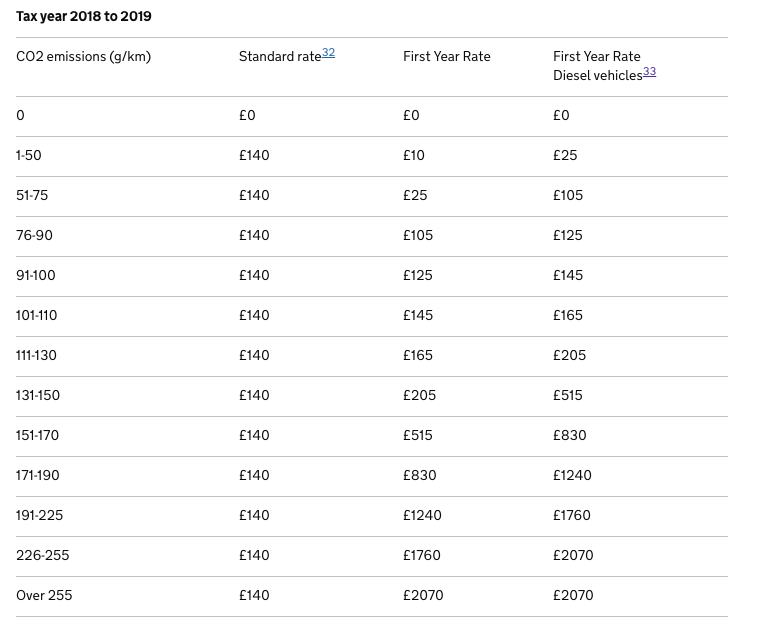 Below, you'll find a full table detailing how the cost of car tax changed from 1 April 2017.
VED car tax bands for cars registered on or after 1 April 2017
| Emissions (g/CO2/km) | First year rate | Standard rate | |----------------------|-----------------|----------------| | 0 | £0 | £0 | | 1-50 | £10 | £140 | | 51-70 | £25 | £140 | | 76-90 | £100 | £140 | | 91-100 | £120 | £140 | | 101-110 | £140 | £140 | | 111-130 | £160 | £140 | | 131-150 | £200 | £140 | | 151-170 | £500 | £140 | | 171-190 | £800 | £140 | | 191-225 | £1200 | £140 | | 226-255 | £1700 | £140 | | over 255 | £2000 | £140 | Cars costing more than £40,000 pay £310 supplement for five years
How will the changes to car tax affect the cost of my next car?
Car tax costs still make it financially rewarding to buy many pure electric cars. If you're looking for something like a Nissan Leaf, BMW i3 or Renault Zoe, then you'll pay no car tax.
If you're thinking of a premium electric car such as a Tesla Model S, however, it will cost you much more to own because of the new £310 Premium supplement. Our advice here is to look for a car first registered before 1 April 2017.
Low-emission combustion-engined models and hybrids have become far more costly to tax too. For example, a Nissan Qashqai 1.5 dCi N-Connecta, which emits just 99g/km of CO2, used to qualify for free car tax, but now it costs £140 a year.
Vehicles that produce higher emissions and more eco-friendly models with a list price of more than £40,000 are even more severely penalised. The cost of taxing a Range Rover Sport 3.0 SDV6 has doubled from £815 to £1700. This is because its relatively high emissions mean you have to pay more car tax in the first year, and then the £310 Premium fee on top of the £140 standard rate for the following five years.
In contrast, cars that were previously considered 'dirty' enough to be in the top tax band now actually work out cheaper if you keep them for more than five years.
What about second-hand cars registered before 1 April 2017?
If you bought your car before 1 April 2017 or buy a second-hand car that was registered before this date, you won't be affected by these changes because they only apply to cars registered on or after that date. Older cars will continue to be taxed according to the old system of CO2 emissions, meaning that, in the vast majority of cases, you'll be better off. Below are tax rates for cars registered before 1 April from the second year onwards.
| VED band | CO2 emissions (g/km) | Annual rate | |----------|:-------------:|------:| | A | Up to 100 | £0 | | B | 101 - 110 | £20 | | C | 111 - 120 | £30 | | D | 121 - 130 | £115 | | E | 131 - 140 | £135 | | F | 141 - 150 | £150 | | G | 151 - 165 | £190 | | H | 166 - 175 | £220 | | I | 176 - 185 | £240 | | J | 186 - 200 | £280 | | K | 201 - 225 | £305 | | L | 226 - 255 | £520 | | M | Over 255 | £535 |
Best electric cars - and the ones to avoid
If you want to pay no car tax and save money on running costs, the best solution may be to go electric. View our slideshow on the best fully electric cars to find out if one of our favourites could be your next new car.
Electric cars are becoming more mainstream by the day and this trend is only going to accelerate as rules are introduced to limit the kind of vehicles allowed into major cities.
The main thing holding these cars back remains range anxiety – the fear that you won't have enough juice to get to where you're going. This is because electric cars can typically cover only about 150 miles between charges and takes much longer to charge than it does to fill a petrol tank. However, this is slowly becoming less of an issue.
There are already luxury electric cars that can cover more than twice that average distance on a single charge. And even if you can't stretch to one of those, an electric car can still make sense because they're cheap to run and are ideal for short journeys, such as the school run, trips to the shops or a brief commute.
So which electric cars should you consider? Here, we count down our favourites and tell you which ones to avoid.
And, remember, before you start shopping for your new car, take a look at our new car buyer deals to see how much we could save you on your next car.