How to get the best deal on a new car in 2018
If you're thinking of starting 2018 by getting behind the wheel of a new car, follow our tips to ensure you get the most suitable car at the best price – including how you can buy your next car w...
Very few people are able to pay for a car in cash, especially if it's an expensive new one, but there are lots of different options when it comes to finance.
Personal contract purchase (PCP) deals are the most popular form of finance with private buyers because they offer lower monthly payments than traditional finance. Thanks to low interest rates and manufacturer deposit contributions, they may also be the cheapest way to buy if you want to own the car, too.
Read about all the options in Car finance explained
---
Once you have a shortlist of cars, it's important to have a long drive in each of them. Offset pedals, limited head or leg room and a pokey boot are just some of the things you won't find out about until you experience a car in the metal.
A test drive at a local dealership is also an opportunity to haggle with the sales staff for a discount or extra equipment on the car. If you've done your research up front, you could even print off the best deal you've found online and ask the dealer to match it.
Read our guide on How to test drive a car
---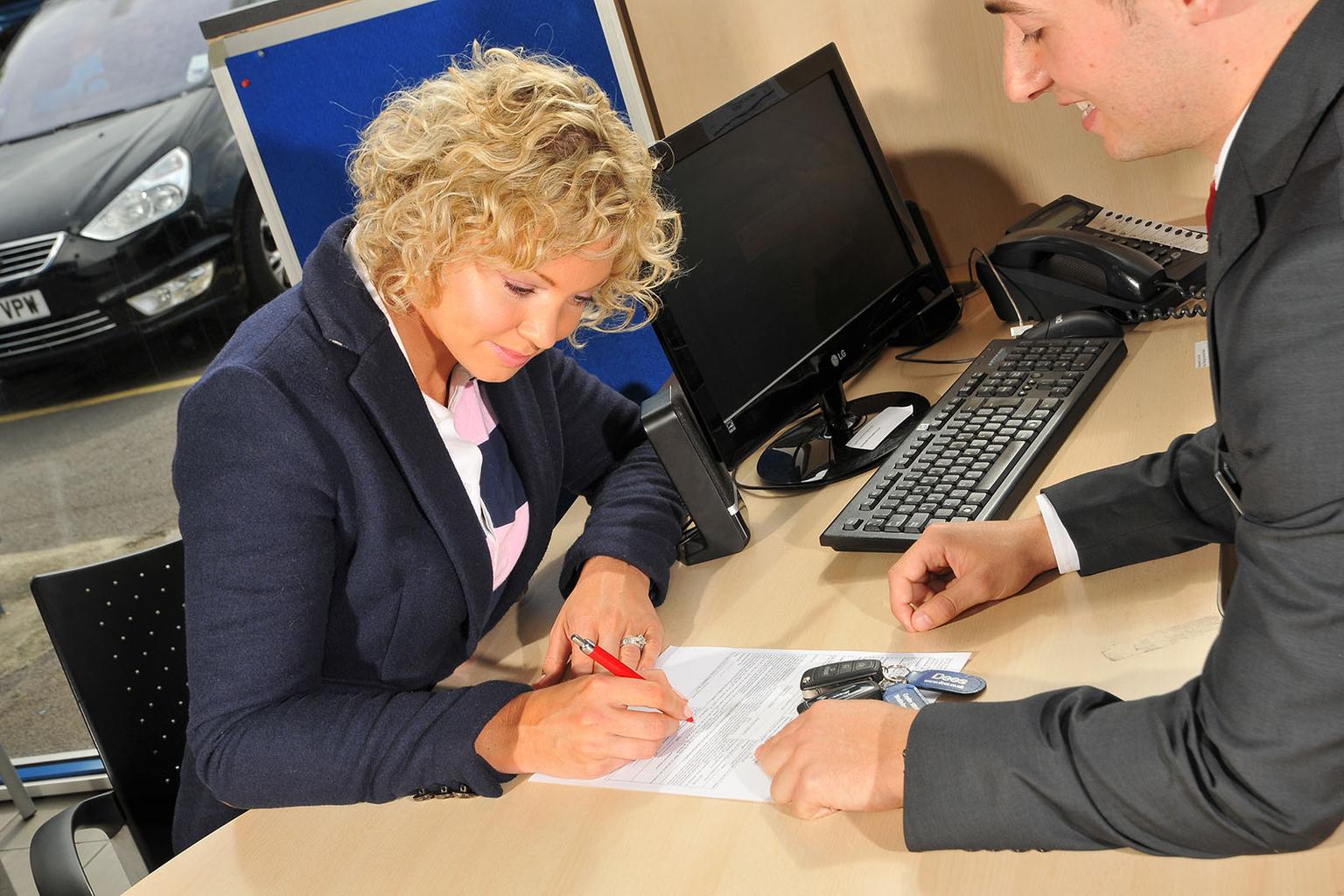 Make sure you understand all the documentation concerning the sale before you commit to buying the car. Then agree on a delivery date that suits you and get it in writing in case there's a delay.
It's also important to sort out car insurance in advance, and you may want to take out Gap Insurance to cover the cost of a replacement vehicle if yours is written off or stolen in the first three years.
Read our FAQs on car insurance
---
Taking delivery of your new car is exciting, but it's also a time to stay level-headed and check that the car's spec is exactly as ordered – it's far quicker and easier to get any omissions rectified then rather than having to come back to the dealer later.
Even if the car is new, check the bodywork and wheels for scratches or small dents because it could have been damaged while being prepared for sale.
Finally, don't forget that the buyer is now required to buy car tax (VED) for any vehicle, so be ready to do this.
Find out how much car tax (VED) you'll be paying on your next car
---
Got a motoring question? Our experts are standing by to help, just tweet us your question using
For all the latest reviews, advice and new car deals, sign up to the Lombardyexperience? newsletter
**[